1000 Cranes of Hope standing together in the fight against cancer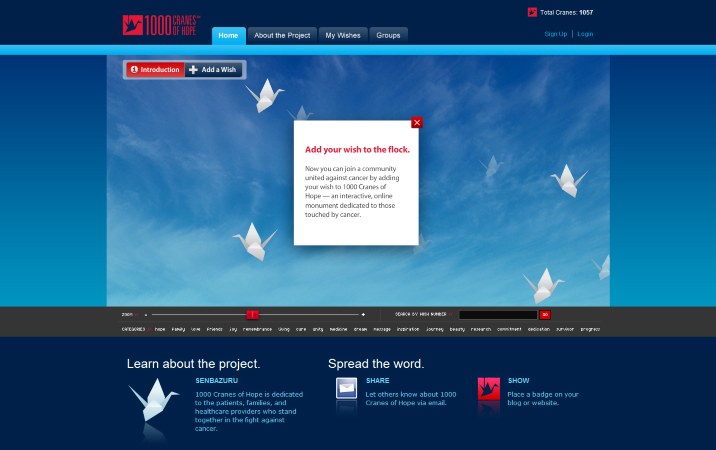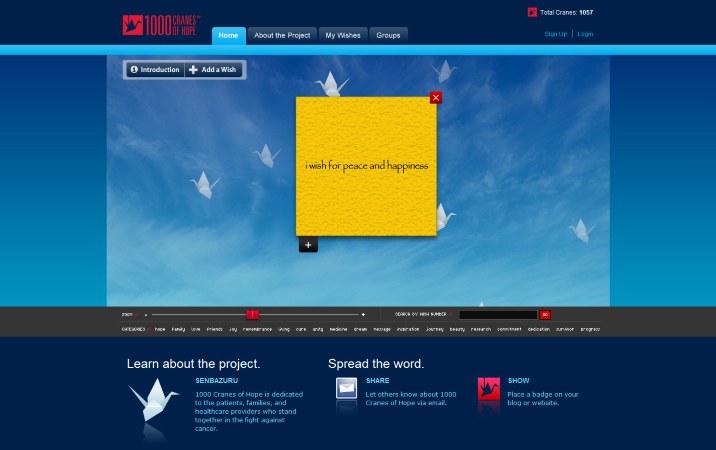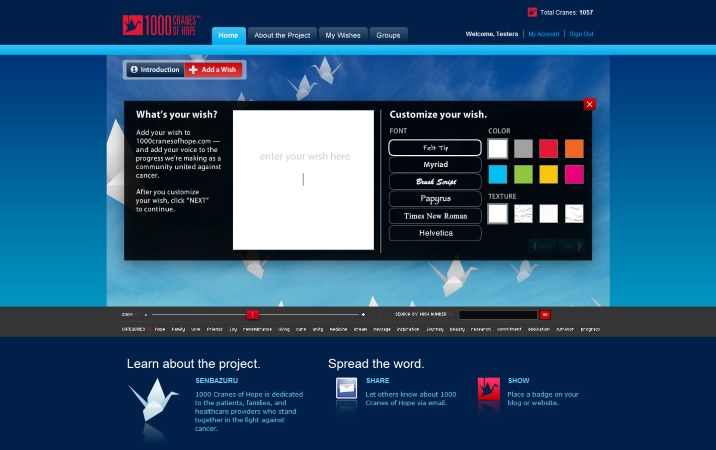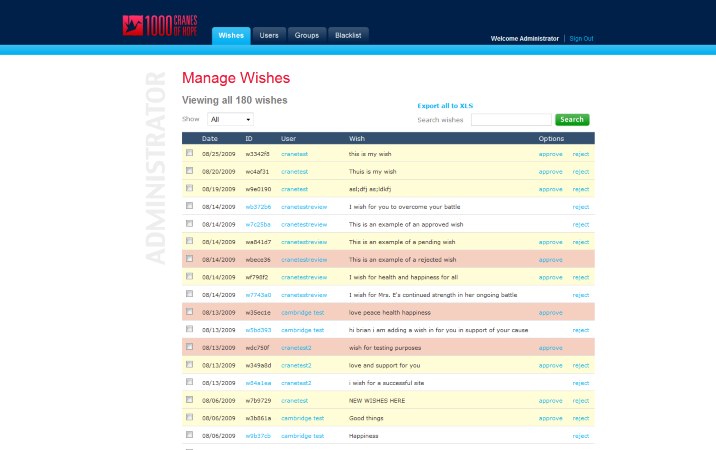 Background
Lead Developer
1000 Cranes of Hope is an online monument that contains the collective wishes of patients, caregivers, health care providers, and Millennium employees, who all stand together in the fight against cancer.
My responsibilities for this project was all backend database work, front end UI development and integration of flash pieces. There is a custom cms associated with this project, allowing Millennium administrators to monitor all user interaction with the site.
This is a hybrid .NET Flash site coded in C# utilizing jquery as the javsacript framework. The site relies heavily on .NET ajax to communicate with the Flash components.