Motif Analytics
Founding Product Designer
May 2022 - Nov 2022
Motif was founded by product leaders and engineers who pioneered the idea of thinking with data visually at Google, Uber, Waymo, and Coursera. The mission is to build a tool that feels more like creating in Figma, than passively viewing static dashboards or writing SQL in a text editor. This is all grounded in the concept of event sequence data exploration.
I was brought onboard to lead the design efforts as the team transitions from concepts developed as internal tools and MVP explorations to a commercial release.
Motif is currently in stealth mode working with design partners.
Previous
Ambassador Labs
Product Design Lead
Nov 2020 - May 2022
I was the first design hire for Ambassador Labs as it made the transition from CLI based developer tools to include saas cloud-based features. I was brought onboard to create the initial design system (figma) and build out the design process and team.
I work directly with product executive leadership to design and spec out cycle stories for the engineering team, and work with each team to implement features.
I was also brought onboard to manage the growing UX team which includes brand design and technical documentation writing, as well as product design. The UX team works directly with all teams at the company. The UX team has been responsible for project such as a complete brand redesign and overhaul of the IA of our developer docs.
Project details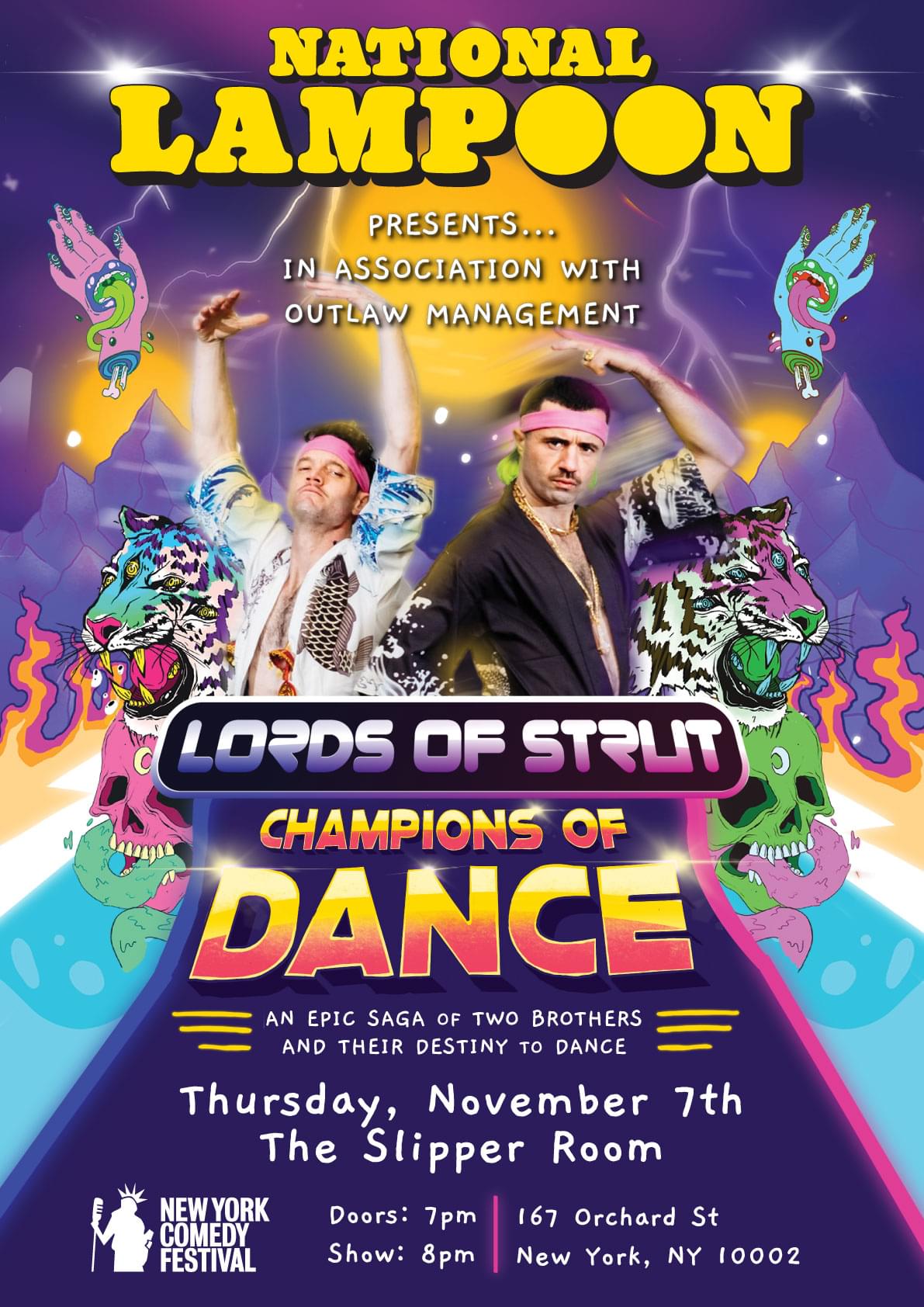 National Lampoon
Product, Design, and Technical Operations Advisor
Sep 2017 - Sep 2020
Venerable but neglected comedy brand, National Lampoon, was acquired in the summer of 2017. I joined shortly after to provide guidance on distribution channels and overall technology decisions for film and television projects, internal tooling, and systems.
I provide design and development for company web properties, as well as advertising/marketing collateral.
The organization is currently working on new project development in order to resurrect the brand with a new vision for the future.
Read about the acquisition in Deadline.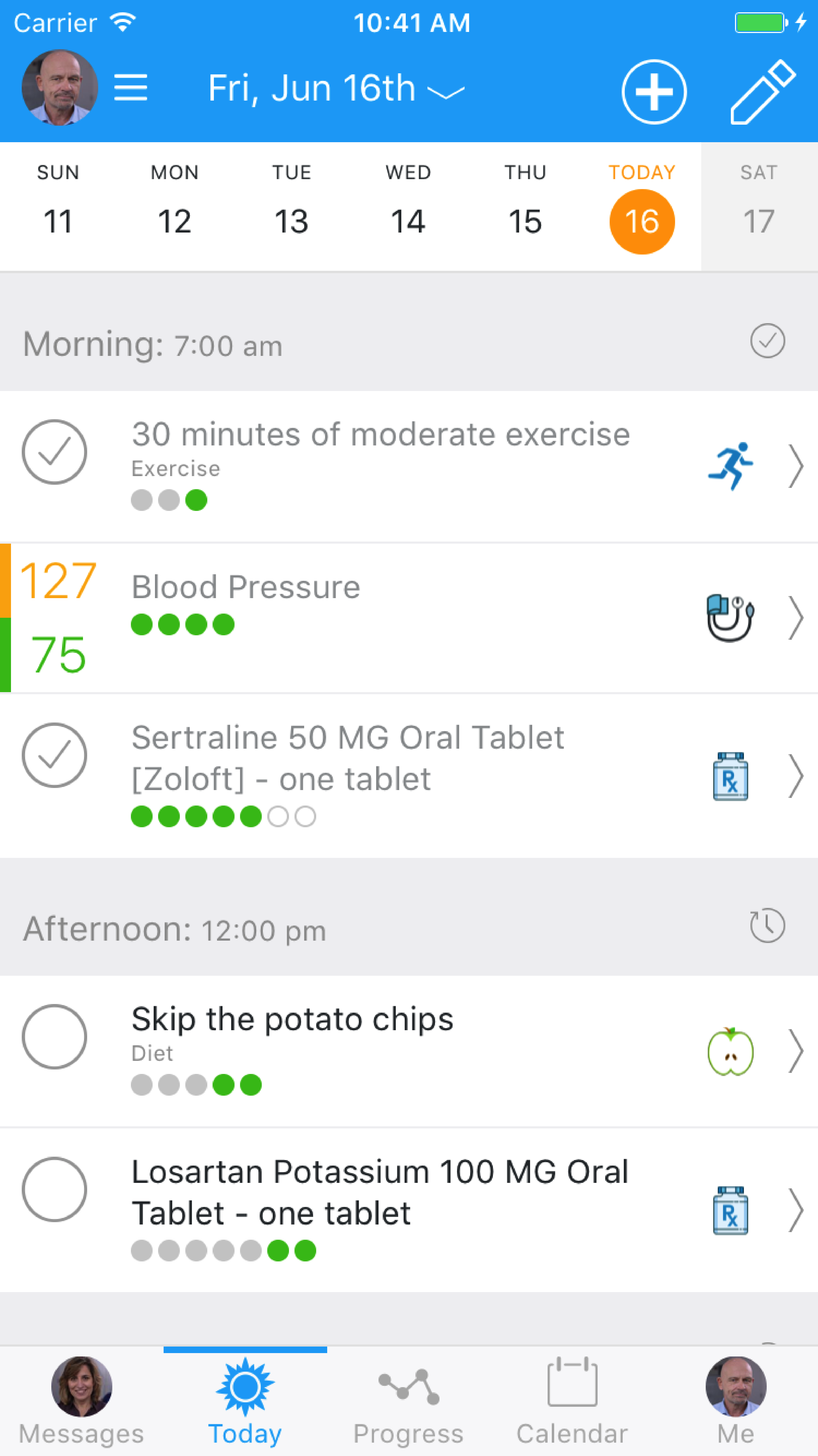 Twine Health (now Fitbit)
Head of Product
Nov 2013 - Feb 2018
Twine Health was built with the goal of putting people back at the center of their care, helping them take ownership of their health actions and outcomes with the continuous support of both clinicians and loved ones.
As Twine's first hire, the company started as a collection of research papers, clinical trial prototypes and sketches. After absorbing the research, and in collaboration with the CEO, planned, documented, and help build the first feature set and productize the offering.
I worked to build the Twine team, platform, and vision until a successful acquisition by Fitbit
Project details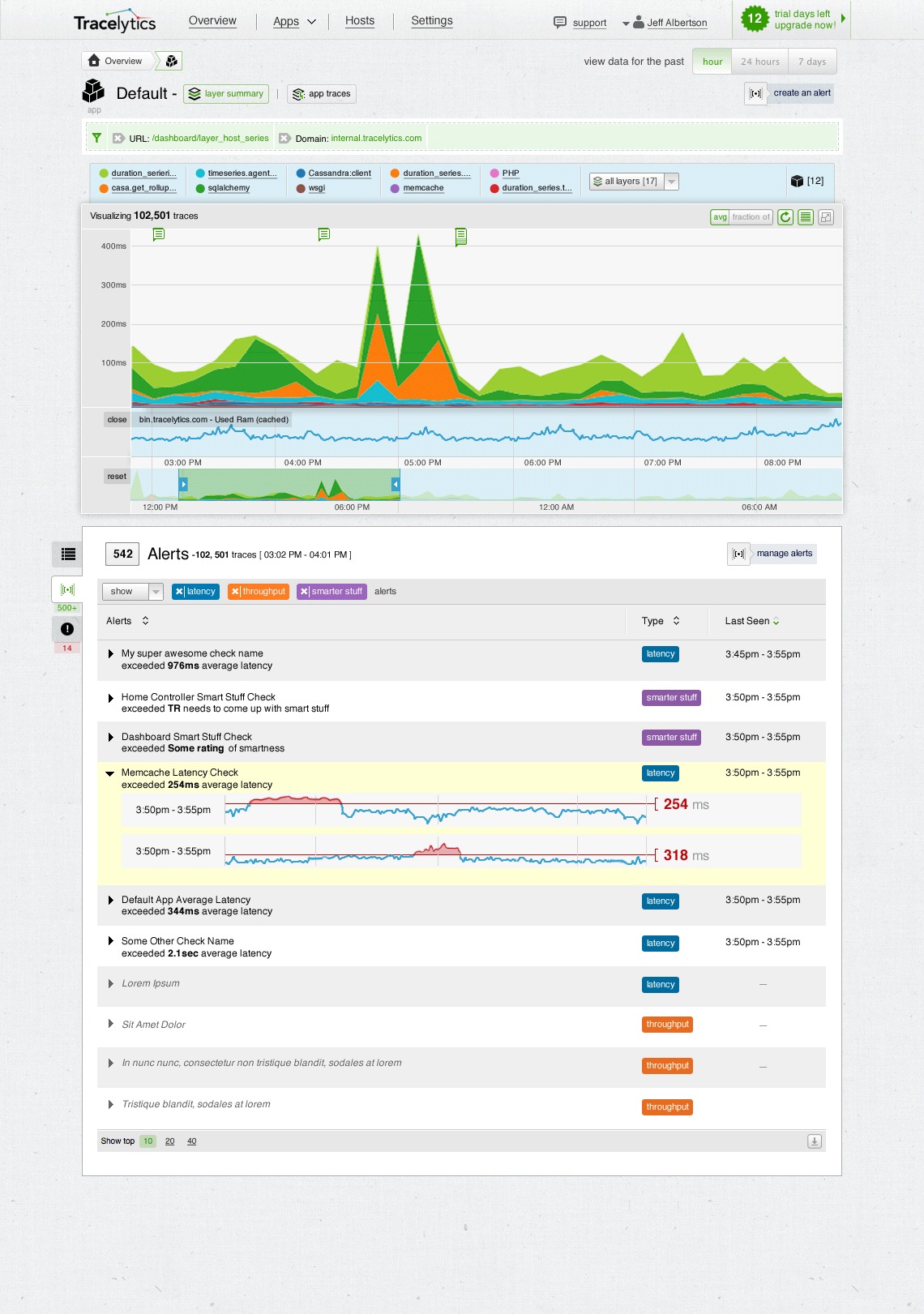 Tracelytics (now SolarWinds)
UX Lead and Development Manager
Aug 2011 - Nov 2013
Tracelytics is a SaaS solution for full stack application performance management. Tracelytics collects information about web application performance from front-end load balancer to database, even across layers and hosts.
I joined Tracelytics during the angel phase and helped guide the company from hand sketched wireframes, through prototypes, pixel perfect visual design, to completed web app.
The result of this process was Tracelytics being acquired by Appneta.
Project details
Open Source
During my time with Tracelytics I have the privilege to collaborate with some talented engineers and product people to publish a few open source tools. It was both a fulfilling experience to contribute to the open source community as well as enhance the Tracelytics offering.
pageguide.js (open source)
pageguide With Tracelytics, I published the popular pageguide.js. An interactive on-page contextual interface guide, first developed for Tracelytics, but released as an open-source project: check it out on github.
Github
Burndown (open source)
burndown Harnessing the power of the mighty Github API, Burndown provides a dead simple way to generate a burndown chart for any Github milestone. This is helpful for tracking both progress and performance, as well as identifying what work remains. Github is great for source and issue management, but it's a bit lacking for project management. Working with another front end developer I provided the design from icon to page layout for burndown. see it in action at http://burndown.io/ or check out the repo on github.
Github
Deep Cuts
I've enjoyed a career where I have had the opportunity to work in roles ranging from research, marketing, engineering, design, to product management. I feel as though my breadth of experience allows me to communicate easily with stakeholder of varying backgrounds. Below is a collection of projects I worked on earlier in my career (before retina screenshots obviously!).
Yottaa
UX Architect
As primary UX architect for Yottaa, I provided all assets from wireframes and design specification through pixel accurate designs for Yottaa's Beijing based engineering team. Working with the VP of product to conceptualize and document all features for yottaa.com
Project details
1000 Cranes of Hope
Lead Developer
1000 Cranes of Hope is an online monument that contains the collective wishes of patients, caregivers, health care providers, and Millennium employees, who all stand together in the fight against cancer.
My responsibilities for this project was all backend database work, front end UI development and integration of flash pieces. There is a custom cms associated with this project, allowing Millennium administrators to monitor all user interaction with the site.
This is a hybrid .NET Flash site coded in C# utilizing jquery as the javsacript framework. The site relies heavily on .NET ajax to communicate with the Flash components.
Project details
Conversen (now Experian)
UX Architect
Conversen is a multi-channel marketing platform
I directed the interface and user experience overhaul of Conversen's primary SaaS offering, guiding the UI from an xml/xslt based system to a standards based .NET implementation, focused on optimized css and javascript utilizing a combination ajax/webforms methodology
Project details
Zoosa (no longer doing business)
Lead Design & Development
I served as primary designer and developer for Zoosa. Zoosa was a .NET 3.5 site utilizing JQuery as a javascript framework, and .NET webservices for ajax.
Zoosa's primary goal is to bring transparency to corporate CSR and to the education, nonprofit, and "green" sectors by providing professionals with a single location to quickly find all social enterprise information, opportunities, people & organizations. To accomplish this goal, we aggregate content from high quality partner sites to Zoosa and rely upon our network of socially responsible professionals to fill in the information gaps.
Project details
Gillette Young Guns (site no longer live)
Lead Developer
The Gillette Young Guns was a marketing promotion site highlighting rising stars in Nascar who were sponsored by The Gillette Company.
Winner, 2007 MITX Award for Entertainment/Sports
I served as primary developer for this project
Project details
Red Sox Central (internal web app)
Lead Developer
Red Sox Central is an internal only ticketing system for employees requesting tickets to home Red Sox games.
I served as primary developer for this project
Project details